Extend Display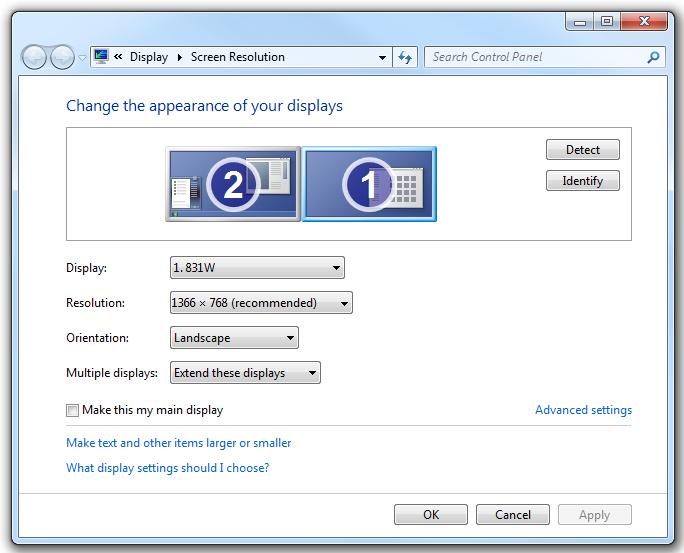 Extend you Display area to span more than one monitors for your computer. Other Monitor control options include duplicate mode or to display computer output only on selected monitor in a multi monitor computer.
When you do select the option to extend display in dual monitor / multi monitor computer, you can move window(s) around on any enabled monitor by dragging window to that monitor. The direction in which to move the window will be determined by the co-ordinates of your monitor(s). You can also resize window(s) to span single or multiple monitor(s). You can also use the Dual Monitor Software to control the extended monitors (enable / disable primary or secondary monitor) in a dual monitor computer.
The screenshot displays dual monitors connected to a computer with a dual monitor graphics card. The Monitor displaying Start Menu bar is the Primary Monitor and the other Monitor is the Secondary Monitor. Depending on your graphics card configuration, you may also be able to display the contents of the selected monitor in Portrait or Landscape mode.
Extended Mode of a Dual Monitor Computer gives you lots of controllable features. Navigate to Monitor Control Document to find out what features you can control with Dual Monitor Software Download.
---
MurGee Home
---